Watch this video for a step by step process on How to Allow Outbound SMTP in CSF Firewall via WHM/cPanel
After installing the CSF Firewall application, some users may not be able to send emails. This issue is more common with WordPress users and, you can resolve it by allowing outbound SMTP for the CSF Firewall via WHM.
To Allow Outbound SMTP in CSF Firewall
1. Log in to your WHM root account.
2. Access Plugins from the menu.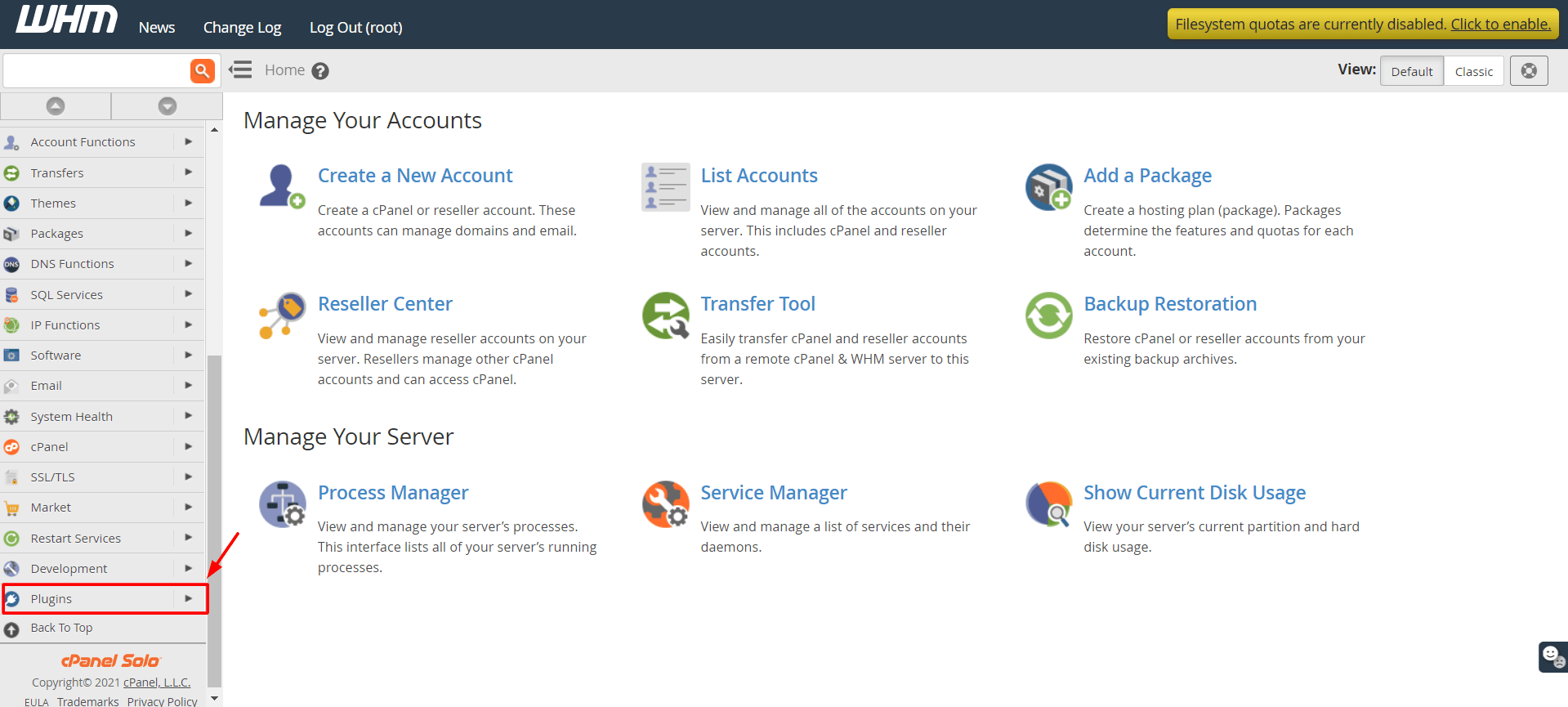 3. Click on ConfigServer Security & Firewall.

The CSF application will open.
4. Select the csf tab and click the Firewall Configuration button in the csf- ConfigServer Firewall section.
The ConfigServer Firewall's configuration interface will appear.
5. Select the SMTP Settings section and click the Off switch for the SMTP_BLOCK field.
6. Scroll to the end and click on the Change button.
It will save the changes you made.
7. Click the Restart csf+lfd button.
It will restart the CSF application and apply the changes you made.
With this, the CSF Firewall will stop blocking all the outgoing SMTP for your WHM/cPanel server.