What's the Buzz?
In the last week of June 2019, cPanel made an important announcement about their pricing structure for their Partners, Distributors and store customers. Previously the pricing model was per the server which they have now changed to per-account model.
Long ago, some 20+ years back when cPanel defined its pricing structure, the servers were not that powerful as they are on today's date. All this is because of the constant developments in the hardware sector and optimization in the cPanel software. Therefore, multiple websites can run on a single processor system. Because of this, they have aligned themselves with ever-increasing technology.
All You Need to Know About the cPanel Price Hike
Click To Tweet
What's Going On?
At the beginning of the year 2019, cPanel was taken over by a venture capitalist group- Oakley Capital. This company had a business portfolio already which comprised of several web hosting companies and Plesk control panel. After their purchase of cPanel, they have competently seized complete control of the web hosting market for the control panel.
The web hosting providers predicted the increase in the price of cPanel licenses but didn't expect the amount that was announced on 27th June 2019.
Planning to become a reseller web hosting provider? Look no further than MilesWeb!
cPanel Pricing: New vs Old
Old
Earlier, the price of cPanel VPS license ranged from $12.95 and $14.95 for a month and for dedicated cPanel license was between $30.95 and $34.95 every month.
New:
According to the new pricing structure, people having less than 5 accounts will not have much of a huge difference with the pricing. But, as the number of the account grows the cost of the cPanel will increase.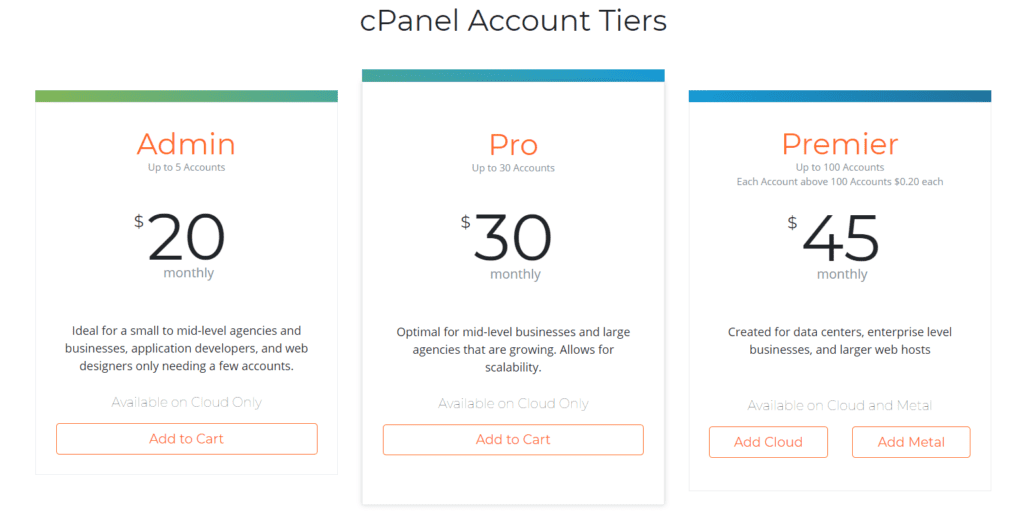 Currently, the price offered by cPanel for a VPS license is $20 per month for up to 5 accounts on the server. For accounts between 6 to 30, the price is $30 for a month and for accounts between 31 and 100 accounts, the price is $45 per month. If you need more than 100 accounts then the price for every account after that would be $0.20 per month.
The price of the dedicated server starts at $45 per month for account size up to 100 posts which is $0.20 per month for each account.
To help you understand the pricing structure in a better way let's consider an example where a client having a dedicated server has 1100 accounts. With the previous cPanel pricing structure, the cost for cPanel was $31.95 per month. But now, with the new pricing, the client will have to pay $245 per month for cPanel license.
Impact on Web Hosting Community
cPanel became highly popular due to its collaboration with LiteSpeed, Softaculous, JetBackup, PHP Selector, CloudLinux, CageFS, Imunify360 and a few more. This helped cPanel to become reliable, secure, faster and full of features.
Because of this sudden hike in price, cPanel faced a major backfire from the web hosting providers. Want to know more about it? You can read it here. They received negative responses from the Twitteratis too with a lot of aggression and most of them making threats to switch to alternative options for control panels.
Here are some of those feedbacks:
One of the web hosting providers, SonicFast stated that this price hike means an 800% increase in the current price.
Due to the 800%+ price increase from @cPanel we are considering the migration to DirectAdmin at a significantly less cost.
Tomorrow updates will follow.
I hope @cPanel reconsider the disproportionate price increase.

— SonicFast (@SonicFast9) June 27, 2019
Another, web hosting provider based in UK simply hit breaks on opting in for further cPanel licenses until they sort it out.
We have stopped issuing new @cPanel licenses in effect immediately. Once they figure out whether they will add a 200%+ increase to us and our customers immediately (as originally emailed) or give us extra time (as updated w/o notification in our manage2 portal)…

— INIZ.COM (@inizcom) June 27, 2019
One more web hosting provider showed dismay for making changes in the cPanel price without any prior notice
Today @cPanel have and without any notice revised their pricing structure for licenses. Upgrading for us and our VPS/Dedicated client up to 1200% increase, So we have now stopped immediately issuing new cPanel license more to follow. #cpanel #migration #cpanelalternative

— UnderHost.com (@UnderHost) June 28, 2019
While some customers showed their disappointment by sharing the bare figures telling how it affected them while someone wrote an open letter to cPanel.
After this tremendous backlash, cPanel said sorry and announced a revised pricing structure.
Note: The prices mentioned above are the updated ones as announced by cPanel on 5th July, 2019.
cPanel Alternatives
For web hosting resellers, continuing with cPanel may cost an arm and leg.
Does this make them helpless?
No.
Because alternatives exist.
There are a lot of control panels in the market that will serve your purpose. The web server can also be configured using the command line but it isn't feasible for everyone to use complex code. It's simply effortless to use a graphical interface and configure the server.
The cPanel alternatives listed here exactly do that. With the help of simple design and integrated with fast-loading and efficient code, these alternatives provide identical experience. Here are some alternatives that you can consider:
One of the eminent competitors of cPanel now has become one of the topmost alternatives for resellers and individual users.
DirectAdmin is a lightweight Linux based control panel. It consists of all the basic features of the control panel that includes multi-customer setups. Ultimately, less power will be utilized in management and more power will be provided to your users. Now that gives an upper hand to this control panel. The licenses are "unlimited domain" licenses in DirectAdmin.
Besides, the DirectAdmin is making advancement in security and design, also the new design is arriving shortly. Some web hosting providers are already reselling DirectAdmin control panel. Take a glimpse of the features provided by DirectAdmin:
Cost – Although the license may be quite on the higher side, but if you compare to cPanel, the domains don't have any limit. Moreover, you get "protection against price increases". We wish cPanel provided that.
Easy CMS installations – Install DirectAdmin with just a single click with the help of Softaculous or Installatron. Softaculous is also used to install WordPress, Drupal, Joomla and many such other apps with one-click installation.
Support – The DirectAdmin team is always ready to assist you for any of your queries or technical issues. Their support is available via email and they have a lot of useful information accessible on the internet.
Advanced features – With DirectAdmin, you get add-ons and plugins that can improve the panel's features. Custom graphic skins, plugins for webmail, marketing, security and more are among them.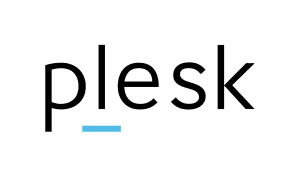 Currently, the Plesk is the next most popular hosting panel in the market and has complete control over windows hosting that is not supported by cPanel. It is well known for the finest panel available. Undoubtedly, it provides an exquisite experience for it's users.
Distinctive from cPanel, which passes on its server-side management to Web Host Manager (WHM), Plesk provides all the configurations of server-side and that of users on the same panel.
Based on the amount of advanced options and the level of control you want, it can either be gains or losses for you.
The fact of the matter is, Plesk belongs to the same company that owns cPanel. People believe the price hike will soon be followed for Plesk too.
Price – Plesk can either be pricey or cheap, the cost depends upon the domains you are planning to manage.
Excellent graphic interface – Plesk has a top-notch control panel, they have colorful icons and animated effects. This gives users a premium experience.
Support – Although you get a 24/7 support through email and phone, their support is paid. They will charge you pay-per-case basis.
Operating system – Unlike cPanel, you can run Plesk on anything, be it Windows machine to a Linux Debian distribution. Whereas, cPanel is limited only to a few Linux distributions.
Ajenti is an open-source platform and supports a lot of well-known Linux distributions. This tool is free and is managed by a team of website developers and server administrators. Being feather-light and free, Ajenti functions as a fantastic alternative for those looking for a control panel solution without spending much.
Firewall protection – Ajenti provides a firewall which you can enable and can be configured from the panel. Block or grant access only to the services you want with just the point-and-click way.
Simple interface – Provides fresh looking interface, with all best practices. Although not the most excellent panel but all the features are simpler.
Monitoring and analytics – Get in-depth statistics of your configured domain, with ongoing resource usage, server tasks, monthly average, etc.
Personal support – If you come across any issue, you can write on Ajenti's forum and their developers will get back to you.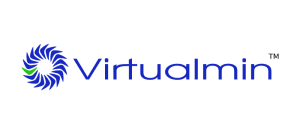 The main objective of Virtualmin is to provide state-of-the-art hosting management. Although a paid version of Virtualmin is provided, you can also go with its free version.
It has styled side menus, along with a system health dashboard that provides in-depth data which is lacking from cPanel.
However, if you are a beginner you will have to be careful with the configuration settings and customizations.
Mobile responsive – It's said that server management is a task for a large screen, but it's not necessary. With Virtualmin, you can access all the setup and configuration from your Android or iOS device.
Complete control – A lot of control panel give you ways to manage your server from their GUI. Not all panels provide a complete level of customization that you get with Virtualmin.
Professional version – Along with their free and open-source version, Virtualmin also provides a paid-Professional version. You get an advanced site-building tool, easy CMS installations and dedicated support.
Security tools – Virtualmin will protect you with any web attacks that can harm your panel. This includes two-factor authentication, brute force protection and some more additional services that you can incorporate.
Froxies community contributes and supports Froxlor, constantly updating it, but competing with cPanel is tough.
With open-source projects, things can get slower or bugs can take longer to solve. Also, support is limited to Reddit and online forums. Still, this panel has bound together a lot of basic management features and a lot of other options for reseller management- all this at no cost.
Light and robust – Froxlor delivers all essential features that are designed by a team of highly skilled administrators.
Administration options – All of your domains are easy to customize as per your client's requirement. Every single domain can be configured separately, with its resources, a different PHP version and a different web server (NGINX, Apache, etc).
Easy SSL integrations – Create your own SSL certificate effortlessly and get a padlock.
Be part of the process – Got suggestions? You are free to share your thoughts about ideas for features or report bugs that you came across. Floxlor is an open community that works jointly to improve efficiency.
Some more cPanel alternatives that you can consider:
Kloxo
VestaC
ISPConfig 3
Webuzo/BreadBasket
InterWorx
CentOS Web Panel
Zpanel
Cloture
If you are looking for a feature-rich and high-quality control panel with amazing features and is user-friendly, sticking to cPanel is a good decision. It offers less downtime and has the least risk of any data loss and not much customer support is needed.
However, if you think the cPanel price hike will create a huge impact on your business economics you can choose cPanel alternatives and start using them, you'll never be affected by any major alterations with these types of panels.
We hope this article has given you a complete overview of the cPanel price hike. We've tried to cover most of the information related to cPanel price increase and how it has impacted the web hosting community.
Get cPanel hosting plans at unbeatable prices!
Have any further queries? You can write to us at support@milesweb.com.