You may host your website with a specific hosting type and never feel the need to switching the hosting type.
But what if that doesn't happen?
You may encounter the episode of switching from one hosting type to another if you are not fully aware of its pros for the kind of website you want to host.
Whether you're revamping your site or starting from scratch, you'll want to select the hosting type that has the highest chance of making your site distinguish the best amongst all.
Discussing selecting the hosting type, shared hosting and virtual private server (VPS) hosting are the two most used options you can choose one from.
Shared hosting is all about sharing a slice of your pizza, and VPS is all about having all of it for yourself. Sometimes it is great to share but, sometimes it is great to have it all for yourself.
All you should know is when to share and when not to!
While both shared and VPS hosting may help your website succeed, there are enough distinctions between the two.
Let us know what goes into each method before we get into what gives them their particular essence.
The Gist of Shared Hosting and VPS Hosting
Shared hosting is the most used web hosting type and is a cost-effective way to host your site. Shared hosting shares server space and resources with many other websites.
Clients get enough bandwidth, administrative flexibility, and performance with shared servers, but the web hosts manage all technical settings, maintenance, and security.
As discussed, it might be clear why we used the metaphor sharing a pizza slice to shared hosting.
VPS hosting works completely on virtualization. It is a step up on shared servers, with more freedom to develop with comparatively fewer limitations. VPS hosting makes more room to call the server your own and allows you to host your website or application on a dedicated virtual server.
VPS hosting shares the physical server with a few others but assigns dedicated resources to each user. Because you aren't competing for processing power, you don't have to worry about other websites using bandwidth or storage and slowing down your site. VPS hosting plans are generally more expensive than shared hosting, although they are still very affordable.
Both the hosting solutions have their benefits. Let's look in detail at what that includes.
The 10 Differences Between Shared and VPS Hosting:
#1. Scalability
Scalability deals with increasing or decreasing the resource availability according to the website requirement.
If we talk about scalability in shared hosting, shared hosting does not provide resource or infrastructure scalability. You can only use the resources allocated to your website with no provision of expanding the resources in the same shared hosting plan.
When selecting between shared and VPS hosting, this is frequently the determining factor. Scalability encompasses various things including, storage and server capacity.
If your site receives 20,000 visitors per month on average, a shared host will be able to handle it. But, on the other hand, shared hosting may not be able to keep up as your website grows and expands. Although shared servers have limitations in their capacity to handle growing workloads, VPS hosting plans offer virtually infinite potential in this regard.
VPS hosting enables changes to respond to changing traffic patterns; for example, e-commerce businesses will almost certainly require extra bandwidth to accommodate the offer demand days. A VPS hosting package is usually a wise investment if you intend to add more content and traffic.
Some website owners will start with a low-cost shared hosting plan to test a concept, then upgrade to a VPS plan later. However, if you expect improvement, you might wish to start with a VPS server. The only choice you have is to enhance your plan when user demand exceeds server resources.
#2. Performance
With web hosting comes the performance of your website. Website performance decides if your web hosting is a big hit or the other way.
The ability to visit your website fast is vital regardless of how appealing or helpful it is.
When you realize that just milliseconds may decide whether customers will do business with you, selecting the proper hosting plan is a critical business choice.
Comparing shared and VPS hosting, VPS plans provide better performance than shared for medium-sized and enterprise-level websites. The reason is scalability.
VPS hosting provides more powerful network resources and processing capacity, which improves the performance of most websites and increases the likelihood of conversion. If your site is modest, a shared hosting package will most likely suffice.
We at MilesWeb provide the best-in-class resources and infrastructure to host your site. Moreover, MilesWeb provides hosting services for Linux and Windows-based applications.
#3. Security
There is a higher risk of security breaches in a shared hosting environment because there are more sites— and more websites equal more possibilities for attackers. Furthermore, a shared hosting server may cause vulnerabilities triggered by your hosting neighbors.
In shared hosting, if one of the customers forgets to update privacy policies or gets hacked, it might affect other sites on the same server. However, much like performance and scalability, actual security threats might vary greatly depending on how much the hosting business has spent on server protection.
VPS hosting is beneficial for websites that handle a large amount of customer data or payment information. VPS hosting provides robust security measures maintained by experienced experts.
MilesWeb provides free Let's Encrypt SSL/TLS certificates for all domains it hosts, ensuring that data is always secure.
#4. Uptime
The website's availability closely connects to a server's uptime or how frequently the server is up and operating. Uptime is measured in percentages, and anything above 99.9% is considered excellent.
As uptime decides whether your online presence will be available and open to visitors whenever they want, it is critical for every website– this is especially important for professional portfolios, company websites, and e-commerce businesses.
Server issues can occur in both shared and VPS hosting plans. The uptime is determined by the provider's server hardware and software, knowledge, support, and management practices.
Numerous websites might overload the server in a shared hosting environment. A VPS hosts in its environment, so you don't have to worry about other accounts interfering with your site's access.
Talking about the uptime that MilesWeb provides is commendable. We do not just throw random huge numbers guaranteeing the uptime but genuinely give an uptime guarantee of 99.95%.
#5. Cost
Shared hosting is best known for being the cheapest web hosting type. You may expect to pay more for VPS hosting than shared hosting. VPS hosting is more expensive since it delivers more resources and is more reliable.
Between what you are ready to pay and what you really must have, you'll find the solution between the two.
From a financial viewpoint, shared hosting is typically the most cost-effective alternative.
VPS hosting options provide additional premium features for online businesses, such as enhanced performance and customizations. Determine the amount of service your website requires by determining your preferred pricing point and the features you want.
MilesWeb is globally known when it comes to the most affordable hosting plans. The basic shared hosting plan comes at Rs. 40/mo and the VPS plan costs Rs. 630/mo.
#6. Managed Hosting
Many of the hosting types provide managed and unmanaged hosting services. VPSs can be managed or unmanaged. With unmanaged VPS hosting, the client installs and maintains software and configurations.
Managed shared servers and managed virtual servers, on the other hand, are fully managed by the hosting service providers.
You may expect more features and assistance from a managed VPS server. Unmanaged or managed VPS depends on your time commitment and technical expertise.
#7. Customization
There are instances when you may desire greater control over the software you install to enhance the speed of your website. Configuring and installing apps on a virtual private server comes with lesser limitations. The same level of consent is not available on a shared server.
Although software setting options are limitless, you shouldn't go overboard and accidentally erase or destroy data or applications.
#8. Dedicated Resources
All of the resources on your VPS are dedicated to you, just like they are on a dedicated server. Furthermore, a VPS provides much more disc space, CPU and RAM, than a shared hosting account, allowing you to manage more traffic and run more applications.
Shared hosting does not provide you with dedicated IP. Also, you can have the liberty to select the operating system of your choice in VPS hosting, unlike shared hosting.
#9. Extensive Technical Assistance
All the shared hosting plans are managed, and you get 24/7 technical assistance with all the shared hosting plans. VPS hosting plans are either managed or unmanaged. In VPS hosting, clients opting for managed services only get 24/7 technical support whereas, clients opting for unmanaged VPS hosting generally deal with the hosting issues on their own.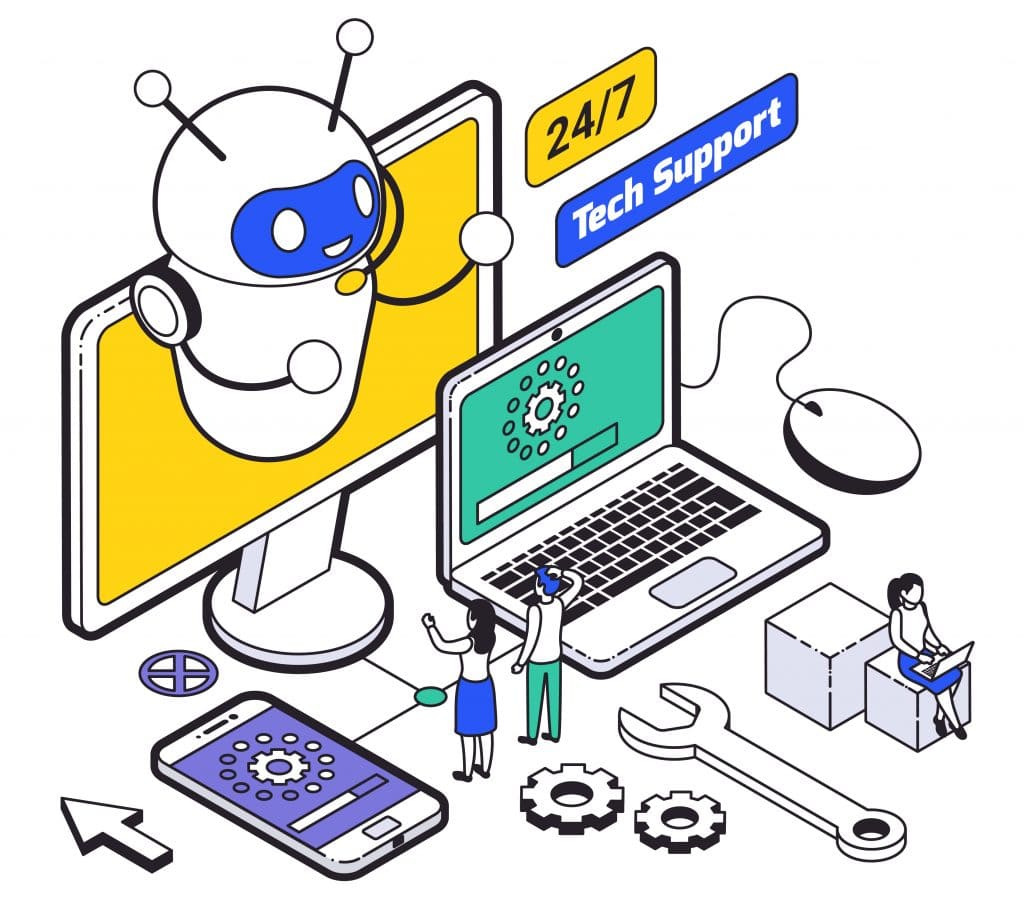 If you have a problem with your server or need help with some of the more technical hosting issues, a technical specialist will always be there to help you.
To keep your shared and VPS server functioning at its best, the support staff offers the best service.
MilesWeb makes sure you have hassle-free hosting on the VPS server, have a fantastic time. If you have any problems with your hosting plans or services, expert professionals are available through live chat or email 24 hours a day.
10. Multiple Domain Hosting
Many businesses have many websites, and although this is possible with shared hosting accounts, it frequently means that already restricted resources are pushed even further. The more websites you have running on a shared hosting account, the less reliable each one becomes.
Due to the vastly increased resources available on VPS, multiple domain hosting is possible without causing performance concerns.
Although some web hosting service providers provide unlimited shared website hosting, it is better to go with VPS hosting plans for scalability and dedicated IP.
Read: Selecting the Best One Between VPS and Shared for Your Business
Final Verdict:
A shortage of resources might occur from selecting the incorrect type of server.
It's entirely up to you whether you want to split your pizza or keep it all to yourself.
Whether you want extra storage space for your site, scalability if you wish to expand, or cost savings if you require a less expensive hosting package, you can choose accordingly. When considering shared or VPS hosting as an element for hosting success, whatever your website and business demand the most should be essential to your decision-making process.
Last but not least, prioritize your website's demands and choose a web hosting type and hosting partner that fits your website in all the dimensions.